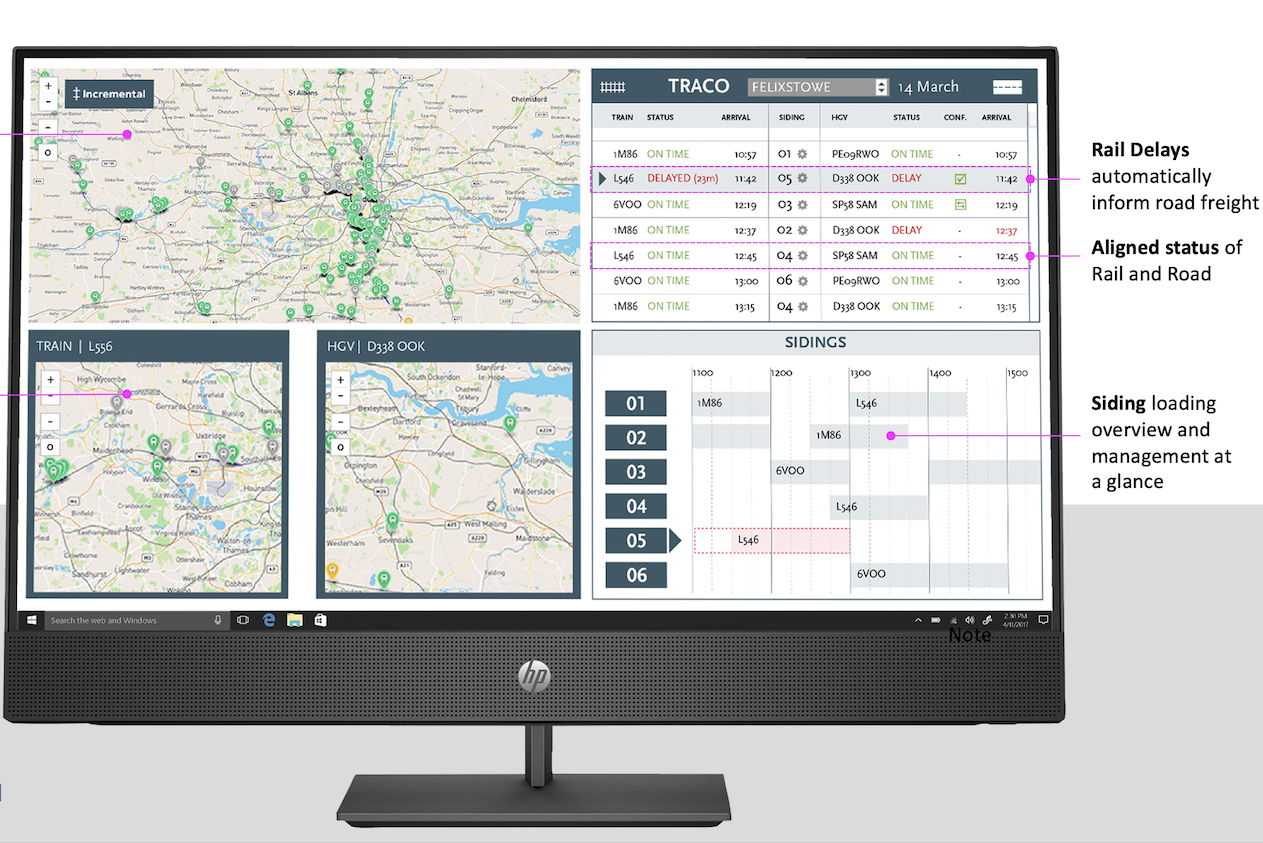 Transportation technology company, Incremental, celebrates its success in the government-backed "First of a Kind" fundraising competition.
The York-based company is one of 30 successful candidates out of 160 applications, which will implement its revolutionary freight train tracking solution, "TRACO" (TRAnsition COnnectivity for Trains and Trucks).
The company will receive a share of £ 9million to update its pioneering technology solution and strengthen the UK government's commitment to deliver a more reliable, efficient and greener railway as it recovers better from the impact of Covid-19.
The "First of a Kind" competition was launched in 2018 by the Small Business Research Initiative (SBRI), a collaboration between the Department of Transport and Innovate UK. This is the third time that the Incremental team has been recognized by the partnership and received financial support to help accelerate the delivery of its cutting-edge solutions.
Designed to address the common challenges facing UK rail freight operators, Incremental's 'TRACO' seeks to use its sophisticated GPS system to track goods through rail, road and ports to deliver the chain supply the most accurate and credible intermodal data available.
The ability of the system to track a freight unit anywhere on the network, including sidings and depots, allows the entire logistics supply chain to be aware of its progress, to react to any delay or disruption and to plan the arrival of the train at its final destination. Additionally, by further tracking freight through subsequent modal transitions, such as road transport, end-to-end freight journeys can be tracked down to the container level, allowing all parties to take advantage of the efficiency gains.
Daniel Lee-Bursnall, Co-Founder and CEO of Incremental, said: "With the creation and recognition of 'TRACO' our fantastic team has once again made us proud. This success is also a testament to the fact that Incremental designs, designs and delivers innovative solutions that benefit the rail industry and the UK economy at large.
"We are constantly creating visionary technology to help solve the challenges facing the rail industry, and we are delighted to bring our expertise to the freight industry for the first time with 'TRACO'. We are delighted that SBRI has recognized us once again and can't wait to get started.